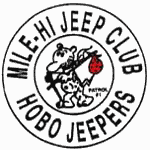 Nov./Dec. 2003

Hobo articles
represent the previous month's activities, and are published in MHJC's "Jeepers In The New's"
The holidays are upon us. The HoboJeepers wish you and yours a wonderful and safe holiday! Before the snows started flying, we were able to enjoy a couple of fun events. We look forward to a fun 2004!!
On Saturday 'NITE', October 25th 2003, once again---we celebrated another fun 2003 Summer of Jeepin' while bringing in the gloomy early sunsets to come with a FUN nite run. Around 5:15pm, some assembled at Hwy 6 and Hwy 93 west of Golden for a Pickle Gulch/Miner's Gulch/Yankee Hill 'NITE' RUN'!  

Yes, it seemed appropriate for Miner's Gulch seeing we have run it many times in daylight, so it was time to try it at night! The rocks looked bigger, and with a new moon, it was pitch black! This trip is along the same path as last year's run, and the recent Aspencades 2003 run. At the Blackhawk Post Office, we met up with some of the 'mountain people'. There was just enough light to air down and disconnect. Alittle after 6:30pm we had a meeting, and decided to include Pickle Gulch in the trip as well.

Hobos in attendance were myself (CJ7), Paul 'WeiszGuy' and son Brett 'WeiszDude' Weisz (CJ7), Scott 'Mad Max' Maxwell and sons Pete & Tom (TJ), , Mark 'Fife' Fisher (TJ), & Tailgunner Jed 'Clampett' McClelland & Denise along with daughter Ashley and friend (CJ7). Guests included: Richard & Sherry D. (Patrol 2-Commando), Dan C. (Patrol 9-82' Scrambler), Matt C. & passenger Troy A. (Patrol 9-Scrambler-'wind free'), Mike & Tessie (Patrol 9-TJ), Rich (TJ), & Wendell (YJ).

12 rigs headed up to the Pickle Gulch trailhead with lights on and "Jeep,Jeep" anticipation ahead. The 1st hundred yards are tight and tree-lined. Time to lock in at the trailhead, as we soon arrived at the small obstacle on the Pickle Gulch Trail. One by one we all went up and over. I only took a few photos, so I dropped in some older daylight ones to see the area. Seems strange not being able to see everything around you in the dark. You see what you need to do, and then you make a mental photo of what you need to do as your tires finally make contact (unless you have undercarriage lights!). No snow to play on this year, even though a recent cold front drop temps 20 degrees the day before.

Up to the meadow, we took a 10-100 break. The winds were light and cold, and  it was very dark! The stars were bright, as it was a bit frosty. Heading around Oregon Hill, we arrived at Apex.

We soon arrived at the trailhead of Miner's Gulch south of Elk Park ready for some fun! One by one, we crawled up the lower section till we reached the 'rocky playground'. We took turns climbing up, and sorta 'winging it' when it comes to knowing where you are. What a blast, everyone did great! See some other trip reports below to see what this section looks like in daylight. This was a different approach for me (nite-jeepin'), and a lot of fun (this was my 4th nite run). Pictures were hard to take as you can imagine, flashes went off, but it was pretty dark in the trees.

We all made it thru and took a break in the open are just up the trail around 10:00pm. The new moon made it pretty dark. On up the 2nd half of Miner's, the trail becomes steep with smaller rocky sections as we finally made it to the top of the ridge. Our next objective was Yankee Hill, so we headed west along FR 175.3 Up a few miles, we reached the base of Yankee Hill, where we all headed up the steep mogul hill.

We climbed Yankee Hill and parked on the saddle all looking back down towards Denver at 11,200'. You could see I-70 off in the distance, so we all donned our maximum wattage towards Denver, as beacons of white light filled the sky. The normally howling winds was present and the wind chill factor was present and cold. Soon, winter snows will take over this area for good. As the wind increased, the 'quality time' was over (Matt and Troy will a test to that), and we all headed down Yankee Hill.

Instead of heading right down into Alice, I went south down into Cumberland Gulch and finally meets up with the Fall River Road down from Alice. This trail would be best 'served' going up it verses down. It has a lot of small rocky sections and is steep. It also doesn't get much travel, so it's a bit ATV-like along some sections. After passing a group heading up, we made it down to the pavement of Fall River Road, and aired up and put on the disconnects.

Wow, what a fun trip!! A different perspective on the trail and jeepin', those missing this missed a great time! Hanging out with good wheelin' friends also make for a nice trip too!

Miner's Gulch 'Nite Run' 2003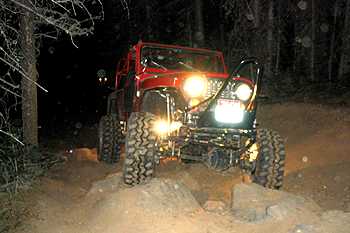 On a nice warm 'Winter' December Saturday from 10am-3pm, over 400+ 4Wheelers came together from 3 different locations to help the 'Toys for Tots' drive sponsored by the U.S. Marines. Organized by Colorado State Association of 4WD Club's & Mile-Hi Jeep Club members Paula and Chris, it was overwhelming how much support from the 4x4 community there was. It was nice to see everyone together for a cause and not just to wheel. 

The main plan was to have 3 staging areas set up around town. One for the northern folks was at Westminster Mall, south was Super K-Mart @Arapahoe/I-25 (east side), and out west at Colorado Mill's Super Target. All 3 locations would leave at 9:30am and caravan on major highways to Buckingham Square at Havana & Mississippi in Aurora.

The HoboJeepers also wanted to get involved, as 4 of or 9 active members were able to attend. Early on Saturday, we all met up at the IHOP on 6th and Simms for breakfast. Those Hobos in attendance were Pete 'JeepDog' & Julie Ramirez (TJ), Patrol Leader-Paul 'WeiszGuy' & son Brett 'WeiszDude' Weisz (CJ7), Mark 'Fife' Fisher & daughter Katlyn (TJ), Ken 'Toolman' Kordes (new Chevy Truck-his tow rig), and myself (along with my jeepin-sidekick Molly). After a full meal (Paul was sure to finish his), Paul needed to wash his hardtop real quick to remove the cobwebs, then we were off to the Mills. We were 2nd in the parking lot, at the Super Target @ Colorado Mills (west meeting place). Soon, many rigs arrived. Until we lost count of how many around 80+ or so.

About 9:30am, we had a driver meeting to discuss our route, and any questions anyone had. Soon after, we lined up in the parking lot and caravanned out to I-70. It took awhile, but Frank E. (MHJC Patrol 14) had lead many rigs before and knew how to keep up together. In no time we had all (80, 90?, none knows) of us on I-70 going about 45-50mph.

Now I lead about 45 or so rigs every year for the Hobo Run in July on I-70, and you usually can't see the tail gunner. Well, in this case as I was near the front, even on a long straight stretch near the old Stapleton I couldn't see the end! All I saw were headlights for miles! What a sight! It almost looked like a funeral procession. I'm sure people thought that, until they saw the Toys for Tots posters on the rigs.

We arrived a little past 10am (along with everyone else!). Soon, there were about 7 lines of 15-20 deep waiting to get in line to go to the Marines drop off point. I along with everyone else didn't mind waiting. This was one time waiting in line was not a bad thing. Finally, our group moved up to the drop off point and we handed out our toys. So much in fact, that about 3 trucks and a Humvee truck were full! Great turnout for a 1st Annual run, wait till next year kiddies!
Toys for Tots Caravan December 6th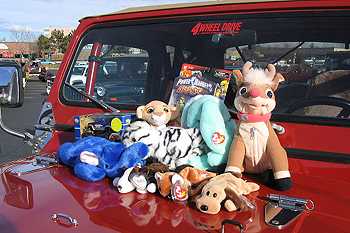 The parking lot was full of rigs of all kinds. From stock vehicles to rock buggies. It was a 'unofficial' show-n-shine of sorts. Other then MHJC, there were other 4WD Clubs and many from Colorado4x4.org.   

Around 11:30am, volunteers help distribute hot dogs, chips, cookies and soda. Chris took over as MC and thanked the Marines for organizing their guys for the event. Some 4x4 vendors were also there to show their wares. They also donated door prizes that Chris handed out to lucky ticket holders. Each vehicle that donated got a dash plaque food tickets and a raffle ticket. There was also a ramp and a Teeter-Totter to play on.

Thanks again to all who volunteered, and to those who participated! This was such a huge success, I'm sure it will be bigger each year! The thought of some kids having a little better Christmas because of a 'few' toys is what it's all about. And some said all 4wheelers do it wheel,,,,,well they are wrong. Merry Christmas to all, and a happy and safe wheeling 2004!!!

See Ya on the trails..."Jeep,Jeep"
Bill Hallinan HoboJeepers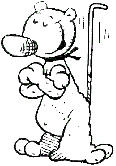 (c) Copyright 1999/2000/2001/2002/2003/2004 MHJC Patrol One
Jeep is a registered trademark of Daimler Chrysler Corporation