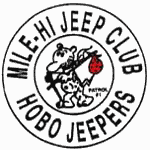 DECEMBER 2000



Hobo articles
represent the previous month's activities, and are published in MHJC's "Jeepers In The New's"
December, AH--with the holiday season upon us, we are all thankful for what we have, and look forward to the future in a new year. Remember, that friends and family are what the holidays are really about, while realizing that the material things are just extra. The HoboJeepers wish you and yours a joyous holiday season, and look forward to another active 2001 in MHJC with many of you.
Let's make 01' a year of many inter-patrol and MHJC trips. Invite your fellow patrol to a run, you may actually get to know them! Seems we never get together as a club on the trail anymore, except at All-4-Fun, Ice Races, The Hobo Run, or Aspencades. This is our sport, as some people join clubs who like boating, hiking, snowmobiling, climbing, Harleys, classic cars, and even bowling leagues. We like Jeepin'! So--plan to volunteer and invest in MHJC in 01', by either planning trips, running the website, or the newsletter, a little or a lot--just get involved! On that note: Thanks to the MHJC board for a fine year, especially Commander Mary Hilligoss. Thanks in advance to John Flesner in 01'!!
As fall kicked into full gear with that cold snap we had in early November, the HoboJeepers did manage to stay warm and get some jeepin' in. Seems you can never predict one weekend from the next on which trails will be passable or not. Most of the foothills trails remain open, and the north-facing slopes keep the snow and ice all winter.
On Thursday November 9th we had our monthly Hobo meeting at my house. The highlight of the meeting was to officially swear in our newest Hobo Sean "we are still thinking of a good nickname" Tallent. As mentioned last month Sean owns a trail-ready TJ and we are proud to have him as an official Hobo. We also discussed plans to help out at the 4Wheel Drive Expo, and a run out to Slaughterhouse Gulch over the Thanksgiving weekend.
On Saturday November 18th, we attended the 1st ever 4Wheel Drive Expo 2000. The idea envisioned by MHJC Gene King, and co-sponsored by CoHVCO, and the U.S. Forest Service, turned into an event that was put together in less then a month, and centered on responsible 4Wheeling in our community. Thanks to the over 325 4wheelers who attended the 1st 4WHEEL DRIVE EXPO 2000 on Saturday at the Forest Service Headquarters! There were morning and afternoon speakers on Land Use, Road Issues, Winching Safety, Responsible Wheeling, and other topics. During some talks you could hear a pin drop, which showed how serious and involved the group was. Trophies for Show-N-Shine and vehicle competitions were handed out (including "The Ladies Choice" Trophy, which I graciously accepted!!).
Competitions on articulation ramps (thanks to High Country 4x4 and the Bronco Registry), tested daily driver rigs to rock buggies for the highest ramp number, while the teeter-totter ramp competition was set-up to test balance skill. From 12pm to 2pm these outside activities attracted everyone's attention. Over $2000 in door prizes were handed out throughout the day to lucky ticket holders! A great sunny Saturday, despite the snow on Friday night!! Some of the many local clubs there in the Colorado Association of 4 Wheel Drive Clubs, Inc. (CoA4WDCI) included: The Big Thompson 4Wheelers, The Hillbillies 4x4 Club, Mile-Hi Jeep Club, The Bronco Registry of Northern Colorado, The Rocky Mountain Pinzgauers, The Colorado RockHoppers, and The Colorado Go-4-er's.
Thanks to the many sponsors and the many volunteers, including the U.S. Forest Service, who helped make this EXPO 2000 a great success!! A special "Thanks" to Hobos Sean Tallent, Chris "Colonel" Potter, Chris and Debi Vieth, Ken "The Toolman" Kordes, Paul "Weiszguy" Weisz, and Prospective Hobo Steve "White Moose" Gilbert.


On Saturday November 25th, Mother Nature was kind to us all as she warmed up the week before and melted the snow off the Slaughterhouse Gulch Trail near Crow Hill off Hwy 285. Though it had snowed a dusting the night before, the 40's quickly melted the snow in the sun. The shaded areas proved to be snowy and icy though. Hobos along to "ride the trail" were Chris "Colonel" Potter (CJ), Sean Tallent (TJ), and myself (CJ) with my jeepin-sidekick Molly and rider Thomas Elliot. Others ready and eager for a great run at Slaughterhouse were Tom Hester (P14-CJ), Pat Rinkle (Prospective of P14-XJ), Richard Dillon (Commando) and his soon-to-be wife, Bobbette Matthews (Yellow TJ) and friends.
We met up at the Bugling Bull in Conifer at 9:30 am, and headed out Hwy 285 to Crow Hill just before you head down to Bailey. As trip leader I remembered the trail from the trailhead, now just not how to get to it was another thing. We aired down and disconnected just off the pavement. Tucked away somewhere south of the Deer Creek valley, just past some houses, keep your eyes peeled for a yellow metal signpost. The Colorado Go-4er's adopted Slaughterhouse Gulch, and provided many "Closed to Motor Vehicle's" at strategic locations of spurs off the main trail. Efforts like that keep most 4Wheelers hopefully in check and responsible.
The 1st part of the trail is easy and 2WD as a single lane road winds around to a steep hill climb that challenges any stock vehicle. We all climbed on thru, as Tom skillfully drove his open CJ thru some deep moguls too. Bobbette's 2000 stock TJ with 31's climbed up and she stayed on most of the high sides of the moguls while keeping forward traction up the hill. Those locked up were able to crawl up thru the deepest moguls with just a smile that says it all.
Moving on, we made it up to another yellow signpost marking the beginning of a loop that would take us down into a small valley, then climb back out thru another saddle to the Southeast. Just past the saddle the trail gets steep and a little smaller and rockier and with some fresh snow in the shade a little slick. Taking our time as not to slide into a tree and leave sap marks we made it to the bottom of the hill and what used to be a mud hole now barely a hole to drive thru. We had lunch in a small meadow away from the cold November winds.
Just down the trail, you can venture further on, but you must backtrack to a turn and head up the steep hill. The line to the left had some deep moguls and everyone had no trouble with them. At the other "mud hole", it was dry and the steep embankment to climb out of was all but gone. Sean decided to take the harder way out and found the left wall to his liking. Just up from there is a series of deep fairly level moguls that afford some great Kodak moments, as spring flex was evident for all!
The trail stays steep and a little rocky till the next saddle brings you on the north-facing slopes still fresh with about an inch or 2 of snow. Couple that with some off-camber up to 25 degrees and trees lining the trail made for some fun maneuvering. We met up with the Crow Hill portion of the trail and if you go right it will take you down a valley to a dead end about 3 miles. We opted for an early return, and took a left to retrace our tracks back to the trailhead. A nice way to "get out" even still in November and a great way to spend the Thanksgiving weekend away from "pregnant chads" and CNN. Thanks to everyone for a nice day…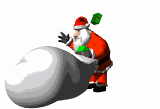 The HoboJeepers have a few openings for select members who have modified jeeps and a "Tread Lightly" attitude. Active membership as a Hobo and in the MHJC is a must, as the spirit of the Hobo along with the fun of Jeeping are the ideals of our name to uphold. May your Jeep (since it has been good all year) get to find a few little goodies under the tree this year.
Eugene says "Have a safe and joyous Merry Christmas 2000, and a Happy New Year 2001!!"
BILL HALLINAN and his Jeepin Side-Kick Molly--HoboJeepers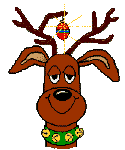 Merry Christmas 00'
and a Happy Hobo 2001 New Year!!!


(c) Copyright 1999/2000 MHJC Patrol One
Jeep is a registered trademark of DaimlerChrysler Corporation