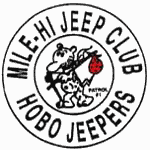 October 2000

Hobo articles
represent the previous month's activities, and are published in MHJC's "Jeepers In The New's"

October, Yes folks tis time for the 1st snowfalls in the mountains (or was that September?), last-minute high country runs, the Broncos to win a few games, watching of your garage time dwindle away with earlier sunsets and chilly days, the aspens change and fall, and time to get those summer home projects done you've put off cause you went jeeping every weekend! Will it be another Indian Summer?? It was so dry last fall, there were more trail options then expected, maybe the same? We should know by Halloween what ole' man winter has in store for us this year. It's not over till it's over, even then there's always a snow run somewhere. Should I take off my full coverage, I won't need it will I??
On Thursday September 7th, Hobo Ken Kordes hosted the monthly Hobo meeting. We discussed MHJC and Hobo issues, September trip plans, and also planned for some Fall outings which included even "Turkey on the Rocks" in Moab. Ken showed us his 61 Ford brought back to life with much TLC over many months, nice work "Tool Man".
Many of you have whizzed by the small town of Parachute-Battlement Mesa (exit 75) on I-70 west on your way to Moab. With Gary Moul's help, the MHJC will host next year's All-4-Fun in this area next August. The mere mention of the Battlement Reservoir Trail, and you know what you mean, especially if you've had the chance to run it. The Colorado State Association rates the trail a 9 out of 10 dry and a 10+ wet. Rocks and mud, rocks and mud, then throw in a steep hill climb, and add some more rocky and muddy sections, and there you have it…that's Battlement. With lockers it's a blast---going stock would be a challenge. The trail is an up-and-back, and it's the type of trail that keeps your attention all day on your driving, or you and your undercarriage will pay the price.
Over the weekend of September 15th-17th, Scott "Mad Max" Maxwell (TJ), and friend Edwin, and myself (CJ) with my jeepin' side-kick Molly headed out west on I-70 Friday night and arrived at the New Castle KOA (at exit 105) by 10pm.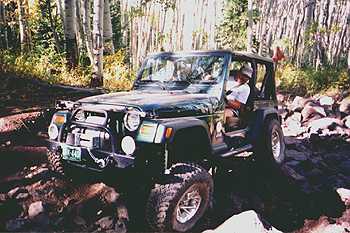 On Saturday September 16th, we were up with the late summer sun, and headed west on I-70 30 miles to Parachute and the trailhead of the Battlement Reservoir Mesa Trail. I hadn't run the trail since 96' and 97', so I was anxious to see and run it again. The three of us got up the dusty county road to the trailhead and locked in. Up ahead, the trail climbs thru groves of semi-changing aspens and spruce trees. Little rocky sections tease you on what is to come. After climbing a bit, one comes upon the famous "Rock Garden" of Battlement. Having done it 3 years ago, and remembering the bad vibes I took from it, I opted to bypass it this day. Sean and Scott were ready to tackle the rocks. Picture a rock quarry with "boulder-sized" obstacles up to 3' high lined up in random fashion with many degrees of lines to follow. Scott was up 1st, and with his automatic, was able to pick and choose his line while crawling his way thru nicely. Scott and Sean showed great patience and control with jeep place-ability for maximum fun and safety. Sean was up, and took great care in making it clean thru the boulders just as Scott did. Nice job, high fives all around.
Moving up the hill, the trail throws more "mini" rock gardens at you. One in particular was a field of moderate-sized rocks that were fun to negotiate. One rocky section after another keeps the your attention on the trail, as one little challenge after another rewards you with making the 2.5 hour trip from Denver. Up the trail, a rock section runs along a small creek, yes, more rocks. The final stretch of the hill climb ran thru some nice golden aspens and contained some smaller rocks to climb at about a 35-degree+ slope. We finally reached the top of the steep hill climb and had lunch with golden aspens and views of the Anvil Cliffs and the Rifle Valley below.
After chow, we moved on up thru a small meadow and back into the rocks again. Small mud holes from 1' to 3' deep now dot the trail. There are some go-a rounds on the deeper one, but most are fun to run thru. Scott Maxwell found out how deep one was by attempting to run it. After about 5 feet, and a quick attempt at backing up, the TJ was buried and mud water was pouring in (he had taken off his hard doors), as the mud line was about up to the front fenders. Sean pulled him out of the muck, and mud poured out of the exhaust as he started her up again.
Now that we were all a little dirty, smaller mud holes were fun to play in, just like a little kid again. The trail dished out mud hole after mud hole just to our liking. On thru more rocky sections, (rocks and mud-remember?), and one part even ran thru a real rock field. One change though, the big mud holes Battlement is famous for were closed and a road went around them up to the lakes. We took a side trail to the upper lake and played with a ravine that flexed even the stiffest suspensions.
Well, that was half the trail (50%) complete. Yep, everything we just did we get to do again, just backwards. Coming down the hill was different, and yes the same rocks were there just waiting for a chance to take a bite out of a diff. It is faster going down, and we made it down and thru the many obstacles. Down at the trailhead we saw some wheelers getting a late (4:30pm) start, I assumed they were just going to the Rock Garden. What a trail! Battlement is all that it's advertised and more, you need to try it. Coming from a conservative mode of jeeping myself, and not an extreme jeeper, Battlement was a blast!

Over the weekend of September 22-24, some will remember it just as a cold and snowy weekend in Denver. Not so, if you were the adventurous type and headed out of Denver in the chilly rains Friday night to dark parts unknown. Only to find out when you arrived, it was warmer then when you left, a perfect Fall night. It was nothing like the howling winds of Aspencades 99' in Central City. With good friends, and weather extremes from sunny and warm to cold and snowy, how can you go wrong with that? Bottom line, you missed a fun-fun Aspencades 2000 put on by MHJC's Patrol 5!
Bobbette Matthews (TJ) and her kids, Hobo Ken "Toolman" Kordes (CJ), and myself (CJ), with my jeepin-sidekick Molly, headed out Friday night and found the campsite near Tarryal, Colorado. I set up the tent trailer, and bundles up for a cool night. With a relaxing start of 10am to leave, the campfire was warm and toasty. Unlike last year near Central City, winds were nothing compared to the snows Sunday morning.
On Saturday September 23rd, just as Bob "Scrambled Eggs" Goble had strongly predicted at Parent, the day had its sunny and warm moments. We awoke to a foggy morning, but by 10am the fog lifted and the sun came out! We aired down and lined up behind Eric and Kat Pape (70 Jeepster) our trip leader for a great trail run. The trail we ran didn't have an official name, though I do remember passing some FS signs 204 and 212. The adventurous Aspencades wheelers along for the ride, were Don Wilson (TJ-P11), Larry Bracken & passenger Melody Hoag (CJ-P12), Brian and Margie Hoag (TJ-P12), Tom Allen and friend (Yota Runner-P12), Mike Koons (Yota FJ40-P3), MHJC Commander Mary Hilligoss & her cute yippy doggie (CJ7-P5), Jeff and Barbara Landsbach (XJ-P-5), yikes I'm missing the brown CJ7-sorry, and the green commando, and Mr. Bob Goble (CJ-P5) was the tail gunner. Jim and Betty Jacobs, Gary Moul, and Cory Moul, and some I just didn't get names -sorry- (I do remember a skunk and a buffalo though) were at Aspencades 2000. It was a great showing, considering the frightful weekend weather predictions.
Eric headed us out, and we started off at the China Wall trailhead and ran up and over many hills and some rocky granitic sections. One obstacle was a series of rocks to climb thru a small ravine, fun for all! Surprisingly, not all the aspens had turned yet. We had lunch down by the stream in the sunshine no less, just wondering what our Denver counterparts were doing.
We backtracked a little and headed towards camp after a stop at a quartz vein to have a look at. I led some of us on a few more easy trails like FS 206, and 204, and 231 and looked at a few more aspens along the way. Once back at camp and about sunset, the winter weather set in. First it was pellets, and then they got bigger (snow!). Thanks a bunch to Patrol 5 for all they're hard work in fixing us Dinner and of course the blueberry and peach cobblers for dessert. Thanks too for the door prizes, and the warm campfire. Did I mention it snowed? Well, we all woke up to about 3-4" of the white stuff. We all dusted it off, hitched up, and headed back to Denver. Thanks again to Patrol 5, and to those adventurous ones who we had fun in the sun and snow at Aspencades.
The HoboJeepers went on a run the following Saturday the 30th to Pickle Gulch and a fun run up the Pickle Gulch/Miner's Gulch Trail. So, I say again my fellow jeepers---soon the winter gods will descend, so jeep-on til they do!
HAPPY HOBO HALLOWEEN!!!
See ya on the trail, "Jeep, Jeep"
Bill Hallinan HoboJeepers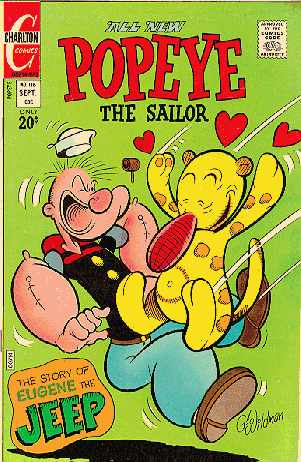 (c) Copyright 1999/2000 MHJC Patrol One
Jeep is a registered trademark of DaimlerChrysler Corporation