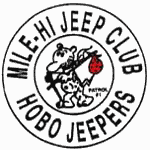 October 2001

Hobo articles
represent the previous month's activities, and are published in MHJC's "Jeepers In The New's"

October-Hummmmm, with the smell of Fall in the air, the high country Summer trail season winds down as we await (and skiers) the 'S' word to fall. Yep, SNOW! Soon the snow will make it's way down to the city, leaving us to venture on trails that are usually open all year in the foothills. Of the 28 or so day trips all over the state (see our 'Outings 2001' page on our website for details), It's been a fun 2001 trail season for the HoboJeepers!
This trip report of Blanca Peak is written by Hobo Scott "Mad Max" Maxwell: The Blanca Peak Trail is one of Colorado's toughest. It is rated as a 9 on a 10 point scale by the Colorado Association of 4WD Clubs (CA4WDCs). On Saturday, September 1st 2001, Hobos Marc "Nugget" Gilbertson (CJ7), Paul & son Bret Weisz (CJ7), the "Mad Max" (TJ) Maxwell family (myself, Janet, with sons Pete and Tom), and guest Jason Brew (XJ). We all headed out of Denver Saturday morning for the drive down to the sand dunes and a nice Labor Day Weekend. It was a nice scenic drive down through the town of Westcliffe and up over Medano Pass, dropping into the backside of sand dunes area. Medano Pass is a nice trail, and has numerous sandy creek crossings on down to the sand dunes.
We pulled in before dark and got camp set up in a nice location. Couldn't get as close to the dunes as we wanted due to the number of people there over the long weekend, but had a great spot none the less. Lots of fun telling un'BEAR'able stories around the camp fire that night. Recent news about the little ravenous bruins, and Paul's artful imitation of a bear in the bushes had us all on our toes the rest of the night.
Sunday morning September 2nd, found us hooking up with fellow Hobo and trip leader Sean "Joker" Tallant who came over from Pueblo for the day's run up the 'Extreme 9-rated' Blanca Peak Trail. There were also a few other MHJC members at the trailhead to which we said hello and 'Jeep, Jeep' before taking off up the mountain. There were a few other rigs behind us, but they quickly fell behind as the mountain got steeper and the rocks bigger.
Our first stop (challenge) was Jaws 1. We watched a small group go up in front of us, and then we took our turn. We made it over with little or no trouble, and just a little strapping for a couple of the rigs. The pucker factor of off camber rocks was just a warm up for Jaws 2, our next big challenge.
There was quite a line waiting to get over Jaws 2. This one is a real 'SOB'. It would be a tough obstacle even without the off camber rocks with the couple hundred yard open plunge to the valley below. Glass and broken trees in the bottom were reminders of someone who'd gone over the edge the week before. Jason left his rig before the obstacle, as he's not fully locked and ready for this one. The rest of us made it over with lots of tries, rock stacking, a little winching here and there for high centers and plenty of white knuckles.
Then it was on up to Jaws 3. This is another great obstacle. Sean, Paul and Scott made it up after several attempts and some hair-raising wheel stands and leans into the bedrock. All we had to show from it was a dented rocker panel and small broken part on front hub of Paul's vehicle after he slipped back into one of the rocks. He'll try a different line next time.
Mark decided this one was a spectator event. Once through this Jaws 3, we headed down. Had a little wait for a broken Jeep in the trail, but not too bad. Going back down, Jaws 2 was even scarier than going up, but all made it through again with racing hearts and slightly dented steering wheels. This is an awesome trail with some really tough obstacles. Heed the warning and don't try this one unless your rig is well set up and you've got some buddies with you to lend a hand.
We didn't go all the way to the top due to congestion and getting late in the day. Rumor had it there were a bunch of 'Greenies' at the top taking pictures of Jeeps that came up to get license numbers, etc. for their continuing crusade to close the place. The bone heads set up a huge camp up on the open tundra and had Lama's that had packed in all their gear, champagne, streamers, etc. munching away and trampling the tundra. What's wrong with this picture!!!!!
Some folks stay on the trail, and the Greenies that think they're doing good tear the place up. Go figure. All of the hikers we passed on the trail, and there were tons of them, were very nice and cordial and seemed to be enjoying this lovely place. Too bad there are some others that can't seem to enjoy varied forms of access.
Trip home was a 'gas'. After Blanca we stopped at the gas station by the dunes. Guess what - all sold out of gas. What a drag. We limped back into camp with Paul and the thirsty V-8 needing a little drink from Mark's gas can. Next day, heading back to Denver over Medano Pass and into Westcliffe for breakfast we go. What you say? Mark runs out of gas. No problem, he still has some in the gas can so he dumps it in and off we go. Paul and Maxwell's continue on since Paul is getting a little thirsty again. Oops, Paul's now out of gas. Maxwell's continue on into town to get gas for Paul. Meanwhile, Mark runs out of gas AGAIN. As Maxwell's are heading back to Paul with gas we pass Jason towing Mark into town. This was all in the space of just a mere 3 miles of Westcliffe. Moral of the story - always take Mark and his extra gas can! On the way back we decided we didn't have a handle for Mark yet. Since he's driving a gold Jeep and recently dumped the bucks in, we started with 'Gold Miner' and then shortened to 'Nugget'. So glad you have a new handle Mark. Thanks for leading the trip Sean, it was a great run and everybody had a blast. Scott "Mad Max" Maxwell

On Thursday September 13th we had our September Hobo Meeting at Paul Weisz's house. It was a good time to get together and see good friends given the vents of just 2 days ago on the 11th. Before we went over some business, we swore in our newest Hobo Jed McCleeland!! Jed drives a modified 86' CJ7 locked front and rear with 4.56's and lifted with 33's. Jed was actually the 'Top Hobo' at our 3rd Annual Hobo Run this past July, and asked to be a prospective Hobo. He is a great addition to our Hobo family, and we introduce him to you MHJC. He and Drew Middleton dressed up as Hobos, and were introduced at the September MHJC Meeting for their initiation. WELCOME JED!!!!!!!!

"This date: September 11, 2001, will be remembered in US history and to you, as a day that changed the way we live forever. As Pearl Harbor did on December 7th, 1941 (nearly 60 years ago), now our generation will never be or feel the same. In light of the tragedy, with news footage running 24 hours a day that week, we decided to still run the Battlement Trail. If just to 'get out' and away, come together, and step back, if only for a few days. Don't ever forget what happened, and stay safe in these unsure times to come....we will prevail."

UNITED WE STAND

September 11th, 2001
Using an excerpt from last year's trip: "Many of you have whizzed by the small town of Parachute-Battlement Mesa (exit 75) on I-70 west on your way to Moab. The mere mention of the Battlement Trail, and you know what you mean, especially if you've had the chance to run it. The Colorado State Association rates the trail a 9 out of 10 dry and a 10+ wet.
Rocks and mud, rocks and mud, then throw in a steep hill climb, and add some more rocky and muddy sections, and there you have it…that's Battlement. With lockers it's a blast---going stock would be a challenge. The trail is an up-and-back, and it's the type of trail that keeps your attention all day on your driving, or you and your undercarriage will pay the price." The trail hasn't changed!
Over the weekend of September 14th-15th, Drew Middleton (TJ), Jed McClelland (CJ), Bobbette "Smiley" Mathews with Catherine and Michael (TJ), and myself (CJ) with my jeepin' side-kick Molly headed out west on I-70 Friday night from the I-70/Morrison exit at 5:30pm. We arrived at Jed's brother's condo south of Glenwood Springs, which would be our 'camp' for 2 nights. Thanks to Jed's brother for the nice crib. Jed then took us all out for a Mexican dinner on him for his birthday, thanks Jed!
On Saturday September 15th, we were up with the late summer sun, and headed west on I-70 about 40 miles to Parachute and the trailhead of the Battlement Reservoir Trail. This is one of my favorite trails in Colorado, even though it's an 'up and back' trail, it's well worth the effort to get there!! With a constant variety of trail conditions and attention-getting rocks, this trail is a must-do one every year!
We aired down and did the 'disco' at the Conoco in Parachute, and headed up towards the trailhead. On the road up to the trailhead, the Scrub Oak and Aspens look like they were painted on canvas right out of the frizzy-haired guy's easel (you know, the one with the 'pretty trees' TV show). Shades of orange, yellow, and green were everywhere!!
We made it to the trailhead (there is no mistaking it), and took care of some business before the real fun begins! After climbing a bit thru the golden Aspens, one comes upon the famous "Rock Garden" of Battlement. I and Bobbette opted for the go-around, while Jed and Drew were ready to tackle the rocks. Picture for a second, a rock quarry with "boulder-sized" obstacles up to 3' high lined up in random fashion with many degrees of lines to follow. Well, that's the "Rock Garden" in nutshell.
Jed was up 1st, and with his locked up front and rear, 4.56 gears, and lifted CJ, and was able to pick and choose his line while crawling his way thru nicely. Just a few inches one way or the other really makes a difference. Drew and Jed showed great patience and control with jeep place-ability for maximum fun and safety. Drew was up, with a similar line right down the center. Both came out with smiles and high-fives! Just above a few yards is a small ditch to cross, which maximizes any suspension.
Moving up the hill, the trail throws more "mini" rock gardens at you. One in particular was a field of moderate-sized rocks that were fun to negotiate (someone did make a go-around in the woods around it). You are constantly on your 'toes', as anyone of the good 12" rocks could lurch up and smack your diff. One rocky section after another keeps the your attention on the trail, as one little challenge after another rewards you with making the long weekend trip from Denver.
Up the trail, a rock section runs along a small creek, yes, more rocks. One could not resist the challenge of a really big log to try one's hand at balancing, as Jed and I took turns at it. The trail is also a constant steep grade, with the dirt being mostly clay, it can be a real challenge if tried on a wet day. Hey, one thing about this trail, if you like one section or the whole trail going up, you get to do it all over again going down!!
The final stretch of the hill climb ran thru some nice golden aspens, and contained some smaller rocks to climb at about a 35-degree+ slope. Even Bobbette (who has a smaller lift and tires, and open), picked all the best lines to avoid any under carriage 'kissing' all day. She has learned a lot in a year, and can keep up with the best of them. We finally reached the top of the steep hill climb and had lunch with golden aspens and views of the Anvil Cliffs and the Rifle Valley below.
After lunch with the bees, we moved on up thru a small meadow and back into the rocks again. Small mud holes from 1' to 3' deep now dot the trail. There are some go-a rounds on the deeper one, but most are fun to run thru. We passed on the first mud hole (we would play on it on the way back down), the said a few words for a fellow Hobo Scott "Mad Max" Maxwell who had found out how deep one was by attempting to run it last year and getting stuck.
Now that we were all a little dirty, smaller mud holes were fun to play in, just like being a little kid again. The trail dished out mud hole after mud hole just to our liking. Not to big, and not to small. On thru more rocky sections, (rocks and mud-remember?), and one part even ran thru a real rock field we went. One change though, the big mud holes Battlement is famous for were closed and a road went around them up to the lakes.
Up at the lakes, Jed soon discovered he would have to 'baby' his Jeep the rest of the weekend,,,,,it wouldn't start at the 1st lake. Think the mud holes and water messed up some of the electrical, it started up after a couple cranks (stay tuned). We took a side trail to the upper lake and played with a ravine that flexed even the stiffest suspensions.
Well, that was half the trail as we were (50%) complete. Yep, guess what--everything we just did--we get to do again, just backwards!! Coming down the hill was different, and yes the same rocks were there just waiting for a chance to take a bite out of a diff. It is faster going down, and we made it down and thru the many obstacles. One of the 1st mud holes (made famous in 96' when Barry Shield got introduced to it-Remember Barry??), we thought we would straddle the 'high solid ground' in the middle of it. With a deep hole to the left, and a certain mud run on the right, we all squeaked thru.
Down at the trailhead we were grateful for some semi-smooth roads ahead back to the Conoco in Parachute. We aired back up and put back on the disconnects. Those silly Jeepers, they drive up and down a 3 mile trail, take 6+ hours, get muddy, and really really enjoy it!! As I said last year: "What a trail! Battlement is all that it's advertised and more, you need to go try it.
Remember Jed, well, he was in 'push-start mode for the rest of the weekend. We thought it might be the starter solenoid, so we were on a mission to find one at 5pm on a Saturday. Well, come to find out after we sniffed out every auto parts store in Parachute and Rifle, nobody stays open late on Saturday afternoons in small towns! So we opted to try larger Glenwood Springs in the morning. Back to the condo, and off to some buffalo burgers and beer!
Excerpt from Drew Middleton on the Hobo Cafe:
"Battlement Mesa was great! Fantastic trail, the foliage was amazing, and the rock garden was quite a challenge. Thanks o Bill and Jed for stacking all those rocks for me!!! Special thanks to Jed for letting us crash at his brother's townhome in Glenwood Springs. Of course, we repaid the hospitality by push-starting Jed's CJ about 100 times (well, it felt like 100 times). Jed, did you get a new starter yet? Fortunately, Jed's starter was the only real carnage on the trip, although Bill might have to get a new MHJC license plate. A submerged boulder reached up and tagged Bill's bumper from the depths of a really nasty mud bog, and the MHJC plate took some shrapnel from the encounter. Bill was kind enough to push the boulder out of our way before the rest of us ventured into the mud."

On Sunday, September 16th 2001, Hobos Jed McCleeland (CJ7), Drew "Drewby" Middleton (TJ), Bobbette "Smiley" Mathews and kids (TJ), and myself (CJ7) with my jeepin-sidekick Molly, all headed out of Glenwood Springs for a tour of aspens and beautiful Colorado scenery!! We stayed at Jed's brother's condo in Glenwood, as we had a blast the day before at Battlement Res. Still thinking Jed's problem was the starter solenoid, he picked up a couple and installed it in the morning. Hummmm, it still won't start. Not thinking it was the battery (since it clicked on a jump), it was a day of push starts. We were headed back to Denver, but plan to run over Mosquito Pass on the way.
We headed out about 10am towards the Aspen valley and Aspen. Scrub oak and aspens were punching out vast colors of orange, reds, greens, and yellows. A beautiful place to live, if ya gat the dough. Past Aspen, highway 82 winds up the golden covered valley thru some 'one-lane' sections on up to 12,000+ Independence Pass. We strolled around and absorbed the views. Jed by now was getting pretty good at jump starting. Down thru the east side we followed the North Fork of Lake Creek, on to Twin Lakes, where we stopped and tempted Mother Nature with having a 'quick' lunch as a storm approached and overtook us.
Storms loomed all over the valley as we headed up past Leadville on Highway 24. We aired down again just east of Leadville up from the Baby Doe Matchless Mine. It was about 2pm by now, though there was virtually no traffic up and over the pass. The trail is mostly easy, with a few rocky sections on the east side. The lure is the sure height of the pass (only Imogene Pass in the San Juan's is close at 13,142'), and the 360 degree views of distant 14,000+ peaks and valleys over 2000+ below.
We took a side trail that goes south over to some radio towers and views off to the SE and SW. The wind was howling (as it always does in the jet stream!), so we headed over to the actual pass itself. Hey, it's windy here too! Easily 40mph winds were testing the Velcro strength on our Hobo flags. Once down the east side, the winds were only breezy as we passed thru some rocky sections and the London Mine. Just below about 600' at the bottom of the valley is the London Mill where the ore was transported down to where it was milled.
The road gets less bumpy and eventually turns into Park County road 12 that takes you to pavement. A left takes you up and over Hoosier Pass to Breckenridge, while a right takes you to Fairplay where we went. Since the aspens were at their peak we took Highway 285 back to Denver. Seems some early spring frost effected the aspens as their colors went mostly to brown in the area. We made it home about 7pm after a great tour of some of Colorado's best off and one road trails!
Next month's newsletter will have the trip report from Wheeler Lake we took on September 23rd, and ASPENCADES 2001 hosted by Dennis Ervin and Tom Allen (September 29th weekend), and the Bill Moore Lake trip scheduled for Oct 6th. A 'night run' on Miner's Gulch is also planned for Oct 27th (weather permitting).
Keep Jeepin' everyone!! As aspens drop their leaves and the white stuff falls, there are still some trails to be had! Keep safe, and Happy Hobo Halloween!
See ya on the trail, "Jeep, Jeep"
Bill Hallinan HoboJeepers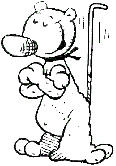 (c) Copyright 1999/2000/2001 MHJC Patrol One
Jeep is a registered trademark of Daimler Chrysler Corporation