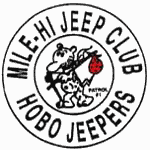 Jeep, Jeep!
Join Patrol 1 and Eugene The Jeep for the:
4th Annual
HOBO RUN 2002
Over the Kingston Peak Loop Trail
Saturday July 13, 2002
"As real Hobos ride the rails, we instead ride the trails."

Click here for a trip report with photos of the Run!

Final results:

*Top Hobo Trophy- AMANDA HASTINGS
(750pts.-includes highest poker hand-straight for 200pts)
& winner of $100 gift certificate to 4WHEEL PARTS.
*2nd Place Trophy- BRENT HIGHLAND
(650) & winner of $25 gift certificate to HIGH COUNTRY 4x4.
*3rd Place Trophy- SCOTT KAZANOWSKY
(630-includes largest nut for 100, and 3rd highest poker hand for 50pts)
& winner of $25 gift certificate to HIGH COUNTRY 4x4.
*Last Place- DON DERELETH
(310)-'Winner' of DELORME Colorado Gazateer MAP Book, & SIDEKICK OFF ROAD MAPS & VIDEOS
Other final Hobo Run 2002 scores:
ROBERT SCHLEGEL (610)
TIM VIGIL (610)
CHUCK BURKEY (600)
NEIL & JILL MCCORRISON (590)
JEFF DAHL (590)
DALE & ZANE ZNAMENACEK (570)
MARK FISHER (570)
ALEX CATTRAND (560)
RICK LUKOWICZ (560)
GUY BELLVILLE (520)
BOB ATTWOOD (510)
SEVER KAZANOWSKY (500)
DEBORAH LAMPSON (490)
ERIC LISTER (490)
ALEX LAMPSON (480)
LARRY NYGAARD (460)
PAUL SPRAUGE (460)
FRANK EICHENLAUB (450)
JEFF & DONNA CARR (430)
TODD FRICK (420)
DENNIS & MARCI ERVIN (390)
TIM SCULLY (390
& JONATHAN GRAHMANN (380)
From the HoboJeepers: THANK YOU ALL FOR ATTENDING & YOUR SUPPORT!!
"Jeep,Jeep"

Come be a Hobo for a day, and ride the Kingston Peak Loop with us. As a Hobo, you'll need to muster up needed supplies along the trail to survive. Each item collected at six different checkpoints along the trail will be assigned a point value. The Hobo with the highest point total will be rewarded with the 4th Annual "Top Hobo" Trophy. Trophies will also be awarded for 2nd and 3rd runner-ups. In addition to collecting vital supplies, a playing card for a high poker hand, and other clues (like: Where's Eugene?) will be handed out for extra credit points. Oh yea, Did I mention we'd be jeepin? During the lunch stop, points will be tallied, awards presented, and door prizes (yep, random prize for each 'Hobo'-see below!) will be handed out to lucky ticket holders. Dash plaques and a souvenir 4th Annual Hobo Run bandana (to hold your survival goodies), will be presented to each participant at registration, along with an instruction sheet. You will need a 4x4, a CB (Citizen's Band Radio-hand held ok, but reception may be weak), tow hooks, fire extinguisher, lunch, and a big smile!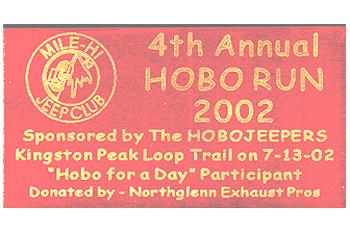 Schedule:
WHEN: Saturday July 13, 2002
MEET: IHOP-International House of Pancakes @ 6th Ave and Union/Simms (West Lot) in Lakewood, Colorado
TIMES: 7:30am-8:20am Breakfast (Dutch)
8:00am-8:35am Registration-receive goodie bag/Sign in-See red logo sign.
8:45am Hobo Driver Meeting
9:00am "Sharp" Depart for Yankee Hill (Alice) trailhead via I-70 thru Idaho Springs
on Channel 13 for the air down, and your 1st Hobo survival item. See ya There 'HOBOS'!

Click above to enlarge the Interactive Photo Map
of the Kingston Peak Loop Trail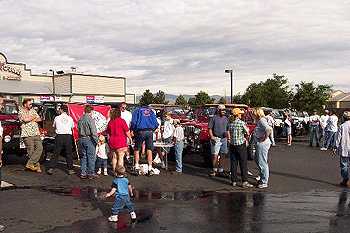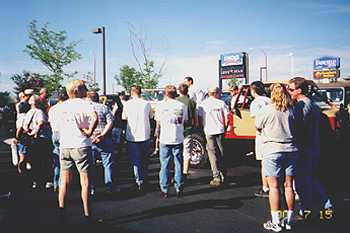 A special "Thanks" and please support all of this years local Hobo Run 2002 Sponsors:
*MILE-HI JEEP REBUILDERS...Jim@303-629-0378: 4th Annual Hobo Run Traveling Bandanas
-Established 1962 in Denver, CO--We carry a full line of new and rebuilt JEEP replacement parts, & aftermarket accessories.
*NORTHGLENN EXHAUST PROS...Rick@303-451-5351: HOBO RUN 2002 Dash Plaques
-Welcome to Northglenn Exhaust Pros, a family owned and operated business specializing in the sales and installation of auto mufflers automobile pipes exhaust systems and catalytic converters for any make of car, truck, motorhome, or nearly any vehicle.
*HIGH COUNTRY 4x4...Al@303-367-9666: HOBO RUN 2002 "Top Hobo" and runner-up Trophies
-High Country Performance 4x4 in Englewood, CO specializes in the sales service, and custom 4 wheel drive equipment.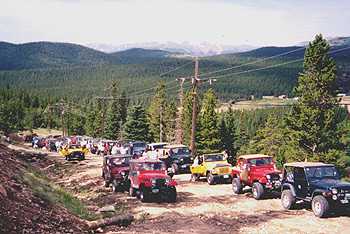 We are also having a raffle (need not be present to win-see below on how to get tickets) over $1200 in stuff!!:
*BUSHWACKER FENDER FLARES- Set of Fender Flares for any application (~$350.00 value)
*MEAN GREEN ALTERNATORS AND STARTERS- One Starter or 140 amp Alternator (~$340.00 value)
*LECARRA STEERING WHEELS- A Mark 4 or 9 Steering wheel and adapter (~$250.00 value)- KEN KORDES winner!
*BESTOP- An Oversize Tire Carrier (~$250.00 value)- JEFF CARR winner!
*SUPERWINCH- A set of hubs (~$85.00 value)-ROBERT SCHLEGEL winner!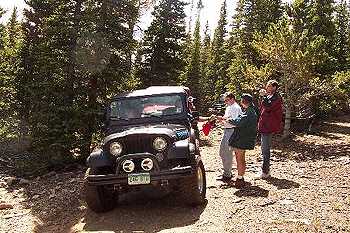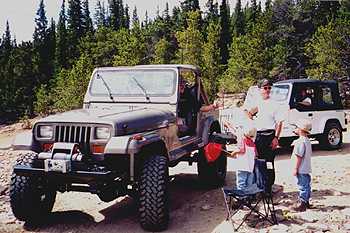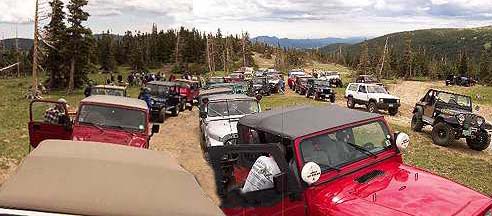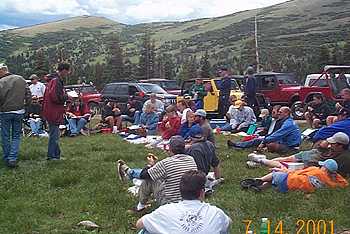 Along with "Tons" of Door Prizes ya!
Sponsored by (PLEASE VISIT THEIR WEBSITES)---MORE TO COME!!!!!:
*ROCKY MOUNTAIN DRIVELINE SPECIALIST of Englewood--Scott@303-433-8683
*FRONT RANGE DRIVELINE of Sheridan--Jim@303-783-9954
*BEAR FRAME and AXLE of Englewood--Bruce@303-781-5575
*4WHEEL PARTS- Wholesaler supplies aftermarket parts and accessories for Jeep and other four-wheel drive vehicles.
*SUPERWINCH- Electric and hydraulic winches, 4WD hubs, bumpers, plus accessory products.
*FUNTREKS.COM- Guidebooks by Charles Wells (out of Colo. Springs-personally signed) cover back roads & 4-wheel-drive trails for SUV owners and serious 4-wheelers. Books include directions, a map for each trail and hundreds of photographs for Colorado, Arizona and Moab, UT.
*BESTOP- Replacement tops and accessories for Jeep Wrangler, Jeep CJ, Jeep TJ and Jeep YJ.
*DISCOUNT TIRE- Tires.com is your online source for name brand tires and wheels.
*EAGLE CLAW FISHING TACKLE- Quality Fishing Tackle Since 1925.
*GENUINE STEEL- Exclusive Tubular Sidebars, Complete Stainless Steel Line, Canyon Crawler Products (tow straps), and more...
*DELORME Colorado Gazateer MAPS- Provides mapping programs for handheld computers, Gazeteer Maps, and more...
*PETERSON MANUFACTURING- Showcases driving lights, trailer lights and running lights for cars, trucks and commercial vehicles.
*ZYMOL- Manufactures and Distributes Hand-Crafted Car Washes, Waxes and Finishes.
*ADVANCE ADAPTERS- Provides numerous products such as transfer cases and conversion kits for transmission and engine swapping.
*SWAGMAN PUBLISHING- We are from Castle Rock, CO and we research and provide four wheel drive trail maps and travel guides to America's backroads published by Swagman Publishing. For your next American 4WD adventure our travel and trail guides.
*KEMOPRO- Automotive, marine and industrial cleaners, fuel additives, protectants, synthetic engine lubricants, oil treatments, car wash products, carnauba polishes, & waxes.
*VALVOLINE- Leading supplier of motor oils and fluids
*MOUNTAIN OFF-ROAD ENTERPRISES- We specialize in providing quality parts for Jeep® vehicles
*TRUCKNUTZ- Truck Nutz, The Ultimate Truck Accessory
*LEATHERMAN TOOLS- From modest beginnings, the popularity of Leatherman tools has grown rapidly. Now, millions of consumers all over the world become Leatherman owners each year, and the LEATHERMAN® brand is recognized as the leader in sales, quality and innovations within the compact multipurpose tool category
*KC HILITES- Produces auxiliary lighting for cars and trucks, on road and off, recreational and competition.
*TUFFY SECURITY PRODUCTS- Manufacturer of heavy-duty lockable security boxes for jeeps, trucks and RVs. Products are available to view and order online.
*TRAILQUEST.COM- Sells accessories and parts for Jeeps, 4x4 and off-road performance.
*BF GOODRICH- For all your tire needs...
*BUSHWACKER FENDER FLARES- We have fender flares for all makes and models.
*MEAN GREEN ALTERNATORS AND STARTERS- Mean Green Starters and Alternators are the ultimate alternative to stock.
*LECARRA STEERING WHEELS- Lecarra Steering Wheels are designed and made to provide maximum comfort and driving satisfaction
*FIRESTIK- Firestik CB Antenna - Buy the Best...
*MEGUIAR'S- Complete assortment of professional waxes, buffing compounds, and cleaners.
*SIDEKICK OFF ROAD MAPS & VIDEOS- Off road videos, off road maps and off highway guidebooks of trails in the US.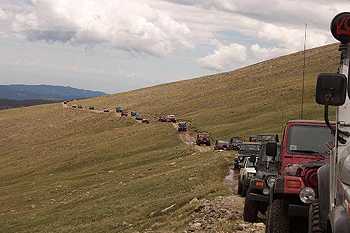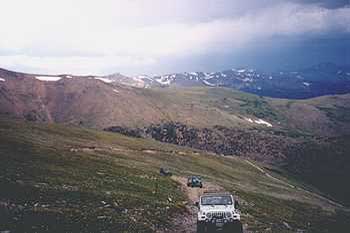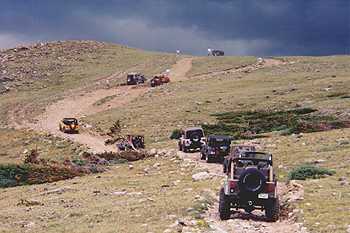 Check out the 1st Annual Hobo Run

Check out the 2nd Annual Hobo Run 2000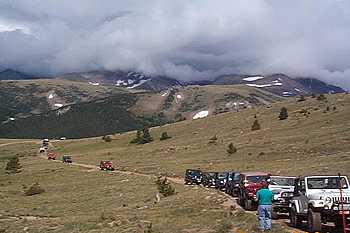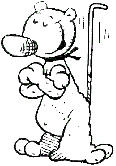 Click above to check out Eugene the Jeep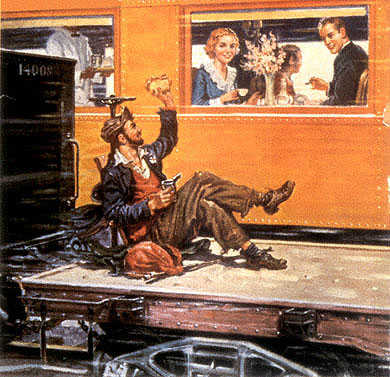 "Ridin' the Rails"

(c) Copyright 1999,2000,2001,2002 MHJC Patrol One HoboJeepers
Jeep is a registered trademark of Daimler Chrysler Corporation