ALL-4-FUN 2000
Central City, Colorado
Middle St. Vrain/Coney Flats Trails
Near Ward, Colorado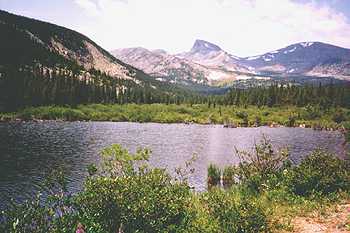 The 12,303' Sawtooth Mountain is one of the many views
along the The Front Range of the Rockies
On Sunday July 30th, I got up and ready to head over to the staging area for my 8:30am trip to run the Middle St. Vrain/Coney Flats Trails. As this was the 1st day for trails, everyone was ready for a great day of scenery and rocks (of which we had both). Some 20-odd jeepers lined up behind me in the staging area, and we pulled out at 8:30am and headed up HWY 119 for a 30-mile drive to the trailhead. Being the furthest most Northern trail to run, we finally started up the trail after airing down about 10:15am. I aired down my 33's to 18 for the week. Riding along with myself (and my jeepin-sidekick Molly) was Bobbette Matthews who kept us company. As Coney Flats is known as a "bumpy" trail, she took every one and still kept smiling. She has a 2000 TJ, so she understands the "Jeep Thing".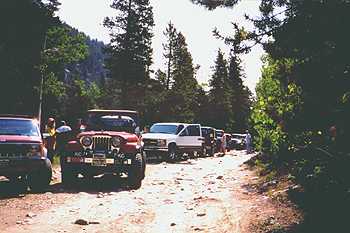 Airing down at the trailhead for another day of jeepin'...
Once on the trail, your speed right off is dictated by the size of the rock you are about to go over. From fist-size, to boulder sized (about 18"), there was defiantly no shortage of rocks on this trail. The trail follows up the drainage of the Middle St. Vrain Creek. There was no real obstacle to really stop and guide people over, but many little rock fields, which left un-attended by the driver, could easily dent a diff cover or a skid plate. To my pleasure, I didn't have even a minor breakdown. I prefer not to use or hear the "B" word over the CB. So, sorry no really cool trail fix stories for me to tell ya on this day.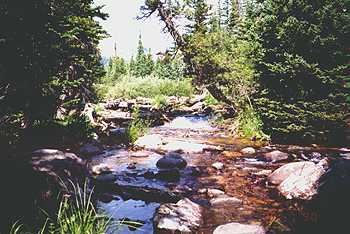 Beautiful Middle St. Vrain Creek runs along the length of the trail...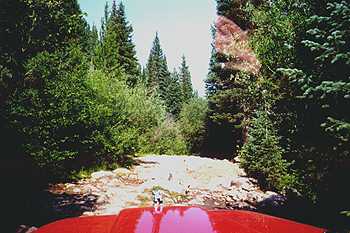 One of the many rocky and bumpy sections at the start of the run...
After about 2 miles of rock fields to drive thru, we reached the end of the Middle St. Vrain Trail, and took a break next to the Middle St. Vrain Creek. At the start of the Coney Flats trail is a hillside climb, which for stockers poses a challenge to maneuver up and over. Once on the "Flats", a nice set of boulders keeps you on your toes, as your mind is calculating where each diff and every low spot on your undercarriage is to avoid collision. Just past the boulder fields, we came across Coney Creek, and had lunch at a small lake with excellent views of the Front Range and 12,300' Sawtooth Mountain in the background.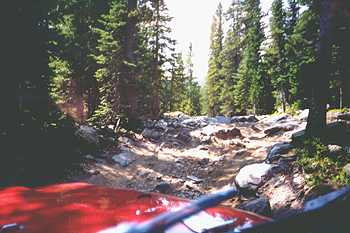 A nice boulder-sized section at the start of the Coney Flats Trail...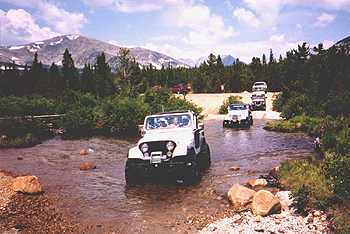 Jeepers wade thru the tire-deep Coney Creek at the lunch spot...
Being about halfway thru the run, more rock fields await. Yep, if you like rocky trails then do Coney Flats. Just when you get a break and the trail smooths out for a few yards, another little rock field awaits around the corner. But hey, that's why it's a jeep trail, and that's what makes the day so fun. Driving in low gear over rock after rock is much more fun then burning up my clutch in 1st gear on I-25 at 4:46pm every day!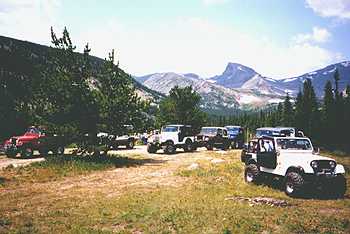 The lunch spot afforded views of the Front Range...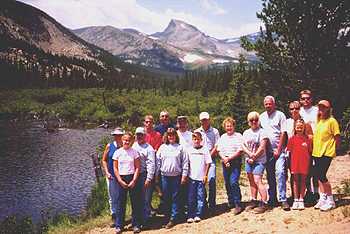 Happy jeepers out for the day...
Without a breakdown, and with a big smile on our faces, we all came off the trail at Beaver Res. to unlock and put on disconnects. We all stayed together til the small town of Nederland as we got gas and groceries. Seems Central city has no grocery store, hardware store, or even a gas station. But hey, the do have gambling?? The Central Palace Casino gave out free prime rib dinners from 4-11pm to all All-4-Fun participants on Sunday night. So of course it was packed form 4-6! That night at 7pm under the big top, Jeff Carr and Jim Provence handed out door prizes donated by various businesses in Central City and Idaho Springs. Thanks all for a great start to All-4-Fun Central City 2000 with a run over Coney Flats!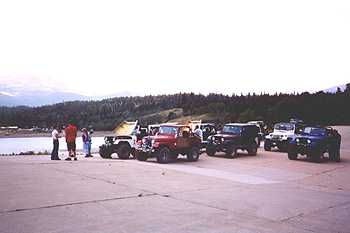 The end of the trail at Beaver Res.--A great start to a Fun-Fun week!!
Bill Hallinan HoboJeepers
Here are some other Coney Flat Trail Sites:
Middle St. Vrain/Coney Flats 99'--HoboJeepers
Other All-4-Fun Trip Reports
Sun: Middle St. Vrain/Coney Flats Mon: Eldorado Mountain/Caribou Flats Tue: Kingston Peak/Yankee Hill/North Clear Creek
Wed: Manufacture Day Thur: North Clear Creek/Kingston Peak/Yankee Hill Fri: Jenny Creek/North Clear Creek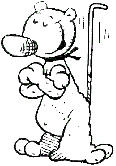 (c) Copyright 1999,2000 MHJC Patrol One
Jeep is a registered trademark of DaimlerChrysler Corporation