PATROL ONE OUTINGS
Camp Wondervu Ice Races 99'
Sponsored by Patrol 11
Near Wondervu, Colorado
Click on photo to enlarge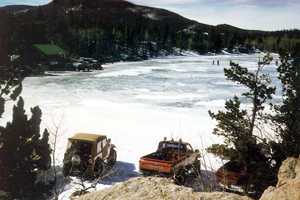 Every year around Valentines Day, Patrol 11 puts on a fun day of ice racing up at Camp Wondervu just up Hwy 72 west of Denver. Not much happens in February in the high mountains of Colorado (jeepin wise), so this is a great way to "get out", and shake the cob webs off the jeep. This was the 1st event for Chris Potter, Paul Weisz, and myself as Hobos. The patrol was in it's early stages of rebirth, and this event jump started the year.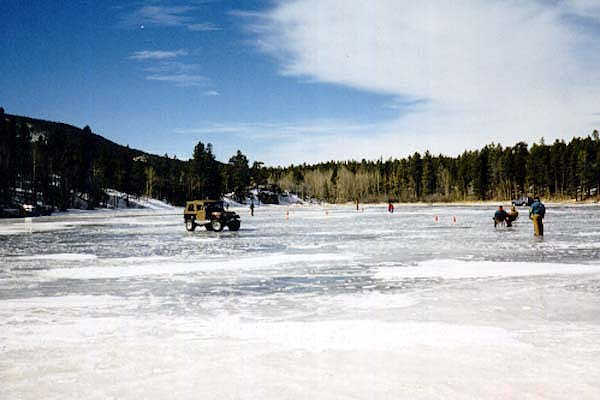 Chris's 3rd ice run, finally he lost!
The weather had been unseasonably warm in February, and the ice was melting, and had pools of water on it. Paul and I didn't win our single elimination races, as it's almost impossible to drive on ice locked up in all 4's. Chris had told his wife before he left that he and his son were "just going to go have a quick look". He ended up entering, winning three races, and only being one win from a trophy! After he finally lost, for some reason he had to "go home". Check out Camp Wondervu's 2000 Ice Races in February!!

Bill Hallinan HoboJeepers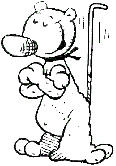 (c) Copyright 1999,2000 MHJC Patrol One
Jeep is a registered trademark of DaimlerChrysler Corporation