PATROL ONE OUTINGS
Hackett Gulch Trail
Near Deckers, Colorado
As Saturday November 20th was upon us, I had envisioned a cold and snowy trail by the end of November for our Mile-Hi Jeep Club monthly hosted trail run for November 1999. Well, that wasn't the case as we set out for a day (and night) run in the Rampart Range south of Denver, and ended up running the Hackett Gulch Trail. We all met at the Hugh M. Woods south of C-470 and Santa Fe at 8am and headed south on Hwy 85 to Sedalia.
Hobos Paul"WiseGuy" Weisz (and son Bret), Chris "Colonel" Potter, Scott Maxwell (and son Tom), and myself (riding with Pete) were in attendance. Also along, were 1st timers to Colorado Trails Dirk and Jeni Mellott. Guests were Al and John with stock TJs, Pete Ramirez, and Jon Brule (and friend). After a winding paved road along the South Platte River, we were treated to a really long washboard dusty road that never seemed to end, and finally reached the trailhead of the Corral Creek trail.
Corral Creek is pretty much all downhill to the South Platte River. The trail should be rated easy, since there were no major challenges or difficult maneuvers encountered. We reached the river and crossed to go up the Longwater trail.
We did notice going up the Longwater trail, that we'd miss some cool obstacles down by the river, and decided to run up Hackett Gulch instead. We had stopped to find our bearings, and Pete was coming of a rock and put a big gash in the sidewall of his rear tire. Well, today Pete carries a spare that is the same diameter, since that day he was lucky Hobo Jon was the only TJ/YJ bolt pattern around that had a 33"spare to use. After a quick change, thanks to Paul's air tools, we went up and tried Widowmaker Hill.
The Colonel is all smiles with his upgrades, and looks radical on the trail too!!
All of the lockers, and some open jeeps made it up without to much trouble. We had to backtrack down and the we tried the obstacle just across the river near the start of the Hackett trail. Paul Weisz, after a few tries got sideways to the hill and sat precariously defying gravity, as he was straightened up and safely brought down in one piece. Paul tried to use his winch, but his battery was a bit under-rated (rumor has it, it's a car battery) for running a 12000lb Ramsey Winch.
We moved up Hackett Gulch and down a hairy mogul loose granite rock hillside that would challenge an open vehicle going the other direction. We did find a similar hill with deep tight moguls, and lined with trees that challenged Dirk's open Wrangler to its limits. After numerous attempts, we finally removed the sway bars to allow a little more travel and just enough grip to get past the deepest mogul, then Paul strapped him up the rest of the way.
It was getting pretty dark by now, and we still had half of Hackett to run. As we were heading up after everyone else made it up the hard mogul section, a motorcyclist grabbed our attention. He had said a Nisson Pathfinder traveling alone, had gotten sideways back at the river and needed help. Jon volunteered to go back and help, and Paul went to make sure they both got out safely since it would be dark. They were also they only ones that could also negotiate the loose mogul hill we went down a mile back. They, along with some other wheelers got the Nisson with a guy and his family off the hill and safety. Paul and Jon got back to Denver about 11:30pm, thanks guys.
We headed up the trail, and the day trip turned into a night run about 4:30pm. With map and flashlight in hand, Forest Rd. 360 seemed to go on forever! We finally hit pavement at Westcreek, and we were on our way home. If you ever have plans to do Hackett/Longwater Gulches, plan to leave early and stay late. It's also a challenging trail, and almost too much trail if you're not equipped. Don't travel alone on this trail; it's a fun day of jeepin, just remember to think safety first.
Bill Hallinan HOBOJEEPERS
Here is another Hackett Gulch Trail Report:
Hackett Gulch Trail by Brad Lovell: http://w3.uwyo.edu/~lovell/hackett.htm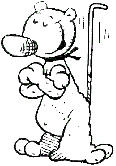 (c) Copyright 1999,2000,2001 MHJC Patrol One
Jeep is a registered trademark of DaimlerChrysler Corporation