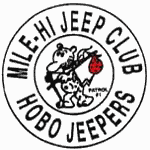 Jeep, Jeep!
Join Patrol 1 in honoring Jim 'Tug' Provence on:
The
TUG MEMORIAL RUN
Over the Kingston Peak Loop Trail
Saturday September 7th, 2002
"Fly, Be Free!"

I came up with this idea to hold a Memorial Run for Jim soon after I got over the shock of seeing Brian's post on the MHJC board of Jim's passing on August 9th. I wanted to honor a man who meant so much to MHJC, and what the sport of 4Wheelin' is all about. What better way to honor all that Jim Provence loved........by all of us getting together and wheel in his memory.
We all have many special memories of Jim of all he did for us as a group and individually. I will never forget how he introduced me to club wheelin', and the many 'Tugs' on Pritchett Canyon. There are many funny stories we have of how he always would lift up the spirits around a campfire after a nice trail ride, or work a crowd to smiles. When it came to business, the best interest of MHJC always came 1st. We will miss his leadership as well as his humor. 'Rest in Peace Tug'
So, let's all remember Jim on Saturday September 7th on the Kingston Peak Loop Trail (same route as the Hobo Run in July), while also helping out Paula with some extra $$ for her upcoming needs. I hope to be driving up I-70 with some 50-100+ fellow wheelers 'in tow' behind me lights on...honoring a man who will surely be missed.
If you are not able to attend and would still like to donate $ to the Memorial Run (Paula), here is what you can do. Email me for my address (I don't want to publish it here, it is also in MHJC directory). Then send the check* (*made out to Paula Provence) to my address by Friday September 6th, 2002. Your name (and check) will then be included in the card.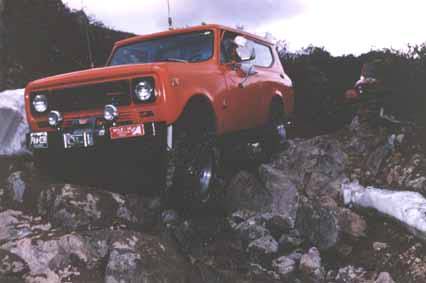 Schedule:
WHEN: Saturday September 7th, 2002
MEET: IHOP-International House of Pancakes @ 6th Ave and Union/Simms (West Lot) in Lakewood, Colorado
TIMES: 7:30am-8:30am, Breakfast (Dutch), beware-they may be slow.
8:00am-8:35am, Registration- $10+ donation (cash or check-made to Paula Provence) will be accepted (100% directly to Paula), card signing, raffle tickets (all proceeds to Paula also).
8:45am, Driver Meeting (will leave right after meeting, do last minute 10-100 before). Any 4x4 is welcome, be sure to have CB.
9:00am, "Sharp" Depart for Yankee Hill (Alice) trailhead via I-70 thru Idaho Springs (exiting Fall River Road)
on Channel 13. Please run your headlights on I-70, and all day on the trail in memory.
11:30ish, Lunch (please bring lunch) at timberline, raffle off items, after lunch--stop at Rock House to stack a rock for Jim.
Down to Alice by around 2:30pm...keeping fingers crossed.

PLEASE BUY SOME RAFFLE TICKETS ($1ea or 6 for $5)!!
CHECK OUT THE STUFF TO WIN!!!!!!!!!
~$1700 in value confirmed so far!
A special "Thanks" and please support these Sponsors of the Raffle and the MEMORIAL RUN:

RAFFLE ITEMS:
*BESTOP- SET OF TRAILMAX PRO SEATS!!... (~$550 value!!)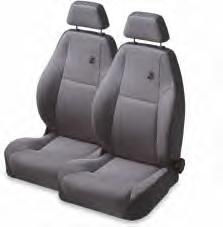 -'Thank You Ann' of Bestop: Replacement tops and accessories for Jeep Wrangler, Jeep CJ, Jeep TJ and Jeep YJ.
* BUSHWACKER FENDER FLARES- Set of Fender Flares for any application...(~$350 value)

'Thank You Kenneth' of Bushwacker: They have fender flares for all makes and models.
* MOUNTAIN OFF-ROAD ENTERPRISES- Gift Certificate for a Sport Cage...(~$230-$330 value)
'Thank You Allen' of M.O.R.E: They specialize in providing quality parts for Jeep® vehicles check them out.
* CLEMSON 4WHEEL CENTER- WARN Works 1700lb. Utility Winch...(~$189 value)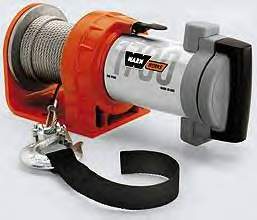 'Thank You Fred & Rodger' of CLEMSON: They carry quality parts for any 4x4, and our great friends--check them out.
*TUFFY SECURITY PRODUCTS- $100 Gift Certificate
-'Thank You Kelly' of Tuffy: Manufacturer of heavy-duty lockable security boxes for jeeps, trucks and RVs.
*HIGH COUNTRY 4x4...Al@303-367-9666: 2- $50 Gift Certificates
-'Thank You AL' of High Country: They are in Englewood, CO-- specializes in the sales service, and custom 4 wheel drive equipment.
* OFFPAVEMENT.COM- 4 Off-Road Video Tours
'Thank You Brian Hoag' of OffPavement: They can show you the way to Colorado's exciting places and remote destinations...
* MILE HI JEEP REBUILDERS- Off-Road Videos, and Sport Grab Bar
'Thank You Jim Dozal' of Mile Hi Jeep Rebuilders: Providing equipment and expertise for Jeeps and other 4-wheel drive vehicles for 38 years. ...

Contact Bill Hallinan for your RSVP, please drop me a line if you are attending, we hope to see you there...


(c) Copyright 1999,2000,2001,2002 MHJC Patrol One HoboJeepers
Jeep is a registered trademark of Daimler Chrysler Corporation