OUTLAW GUN DOGS
The spirit of a GSP and the sport of hunting, are the ideals of our name.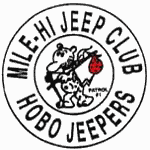 Welcome , and thank you for visiting the homepage of the Outlaw Gun Dog Kennel
Parker, Colorado USA.

Here's a live shot of our hometown Denver, Colorado!
Click here for a
version,
(only if you are in "no frames" currently)
To bookmark this page hit "Ctrl-D" in IE only

We are over 54,000 in 37 months...Thanks to you!!
Jeepers here since Aug 99
site last
on 09-26-2002
This site is best viewed at 1024x768, with IE5.0, screen maximized, and please NOT Netscape!
(c) Copyright 2002 Tracker Gun Dog Kennels