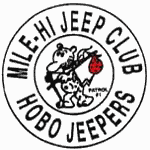 Jeep, Jeep!
Join Patrol 1 and Eugene The Jeep for the:
3rd Annual
HOBO RUN 2001
Over the Kingston Peak Loop Trail
Saturday July 14, 2001
"As real Hobos ride the rails, we instead ride the trails."

Come be a Hobo for a day, and ride the Kingston Peak Loop with us. As a Hobo, you'll need to muster up needed supplies along the trail to survive. Each item collected at six different checkpoints along the trail will be assigned a point value. The Hobo with the highest point total will be rewarded with the 3rd Annual "Top Hobo" Trophy. Trophies will also be awarded for 2nd and 3rd runner-ups. In addition to collecting vital supplies, a playing card for a high poker hand, and other clues (like: Where's Eugene?) will be handed out for extra credit points. Oh yea, Did I mention we'd be jeepin? During the lunch stop, points will be tallied, awards presented, and door prizes (yep free stuff!, 1 in 30 chances to win cool stuff!) will be handed out to lucky ticket holders. Dash plaques and a souvenir 3rd Annual Hobo Run bandana (to hold your survival goodies), will be presented to each participant at registration, along with an instruction sheet.
PRE-Registration will be on 1st-come basis, and will be limited to 30 vehicles (1 Hobo per)
You cannot register on the day of the run...
(*as of 7-12-01, The trip is FULL!)
Schedule:
WHEN: Saturday July 14, 2001
MEET: IHOP-International House of Pancakes @ 6th Ave and Union/Simms (West Lot) in Lakewood, Colorado
TIMES: 7:30am-8:20am Breakfast (Dutch)
8:00am-8:35am Registration/Sign in-See red logo sign.
8:45am Hobo Driver Meeting
9:00am "Sharp" Depart for Yankee Hill (Alice) trailhead via I-70 thru Idaho Springs
on Channel 13 for the air down, and your 1st Hobo survival item. See ya There HOBOS!
A special "Thanks" and please support all of this years Hobo Run 2001 Sponsors:
*MILE-HI JEEP REBUILDERS...Jim@303-629-0378: 3rd Annual Hobo Run Traveling Bandanas
*OFF-ROAD LTD....Jeff@303-367-9666: HOBO RUN 2001 Dash Plaques
*NORTHGLENN EXHAUST PROS...Rick@303-451-5351: "Top Hobo" and runner-up Trophies

Along with "Tons" of Door Prizes (over $3200) for ya!
Sponsored by (PLEASE VISIT THEIR WEBSITES):
*BUSHWACKER FENDER FLARES-Set of Fender Flares for ANY Application (~$350.00 value!)
*ROCKY MOUNTAIN DRIVELINE SPECIALIST of Englewood Scott@303-433-8683-Five $75.00 Gift Certificates
*BESTOP- Three TrailMax Pro Consoles ($125.00 value ea.)
*LECARRA STEERING WHEELS- A Mark 4 or 9 Steering wheels (~$200.00 value)
*BILL BURKE'S 4WHEELING AMERICA- Two Superwinch Winch Kits (~>$100.00 value ea.)
*MEAN GREEN ALTERNATORS AND STARTERS-Four $100 Gift Certificates
*POWER TANK- Two $100 Gift Certificates
*FRONT RANGE DRIVELINE of Sheridan Jim@303-783-9954-Three $50.00 Gift Certificates
*BEAR FRAME and AXLE of Englewood Bruce@303-781-5575-$180.00 Gift Certificate
*THOR ENTERPRISES-Set of Thor SoundWedge Speaker Boxes for CJ or TJ ($108.00 value!)
*4WD HARDWARE- Five $20.00 Gift Certificates, and other door prizes
*RUBICON EXPRESS- Two Rubicon HAND THROTTLES (~$40.00 value ea.), and other door prizes
*TUFFY SECURITY PRODUCTS-$75.00 Gift Certificate and various door prizes
*MUDDYTIRES.COM- Two $20.00 Gift Certificates, tow strap and quick air deflator
*FIRESTIK ANTENNA COMPANY- 4' Firefly Antenna and a mini-kit Jeep Bumpstop
*ARB-40% off ANY ARB Product!
*EUGENESTUFF.COM- Various sweatshirts, t-shirts, etc...
*DELORME MAPS- Colorado Gazeteers
*GENUINE STEEL-Two Light Sets Kits
*PETERSON MANUFACTURING-Light Set Kit
*COLEMAN CAMPING PRODUCTS-Various Coleman Lantern Lights
*PREDATOR 4WHWEEL DRIVE SPECIALIST of Colorado Springs@--various door prizes (Bikini Tops)
*WWW.4x4TRAILS.NET-Cool T-shirts and stickers
*R&M SPECIALITY PRODUCTS- $150 off the Unlimited Hot Water Camping Shower
*MILE-HI JEEP REBUILDERS of Denver Jim@303-629-0378-various door prizes


Check out the 1st Annual Hobo Run

Check out last year's 2nd Annual Hobo Run

Click above to enlarge the Interactive Photo Map of the Kingston Peak Loop Trail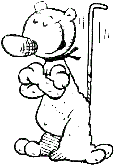 Click above to check out Eugene the Jeep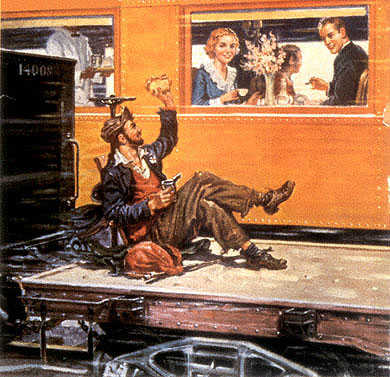 "Ridin' the Rails"