PATROL ONE OUTINGS
ALL-4-FUN 2000
Central City, Colorado
Wednesday's
Manufacture Day
Central City, Colorado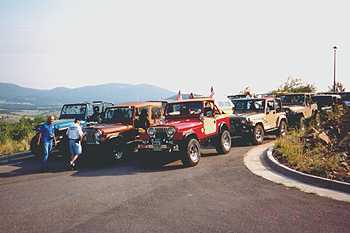 Everyone lines up for a parade thru downtown Central City...
On Wednesday August 2nd, is the traditional Manufacture's Day. A day of food, fun, manufactures, and games! The day starts off at 9:00am with a parade thru the sleepy town of Central City. We all parked downtown and had our picture taken filling up the street. A boom lifted some photographers over us and took some cool photos. We all paraded back up the hill, thus deserting the town below.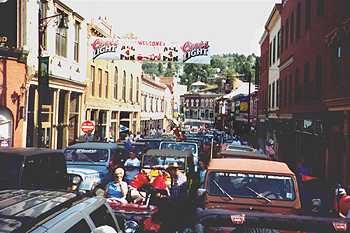 Main street is filled with jeepers from all over the country...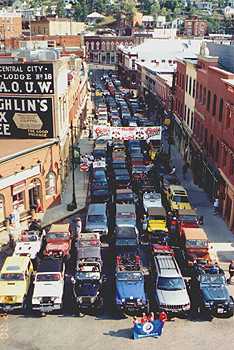 Historic Central City played host to over 900 jeepers!!.
Once back at camp, I parked my CJ7 with the others in the Show-N-Shine (from 11am to 2pm), and proceeded to check out the many manufactures booths under the big top (from 10am to 3pm). What a great day, no trail runs, good friends, free food and beer, and all the jeep talk you can handle!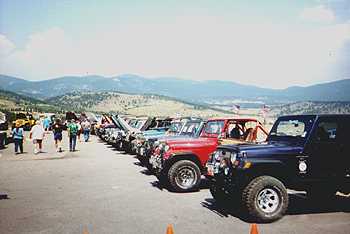 The Show-N-Shine contest brings out some great looking rigs...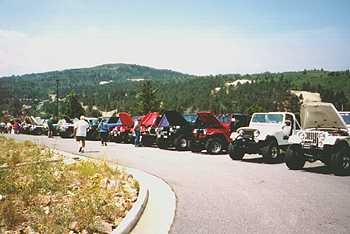 Anyone can enter, and you don't even have to wash it!!
Kevin Carter and Jeff Fish of the Kid's Games Committee entertained the kids from 11am to 1pm. All the kid's got to participate in many skill 4WD related games in hope of a trophy that night, and it looked like they had a blast. Free beer and a BBQ were close at hand from 11am to 4pm. A thunderstorm rumbled in about 2pm, but soon moved off and the sun was back out again.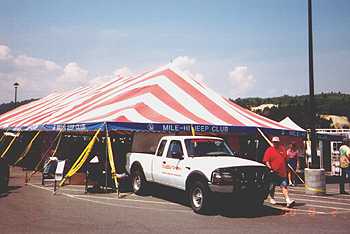 The big top contained many well-known manufacture reps
with discounted prices and new cool stuff...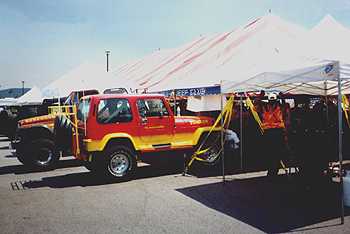 They even brought their cool rigs to show off their stuff...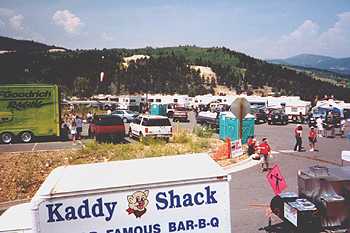 BBQ was catered for dinner and lunch was cooked on the grill by MHJC (note center right)...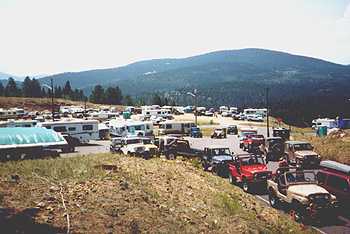 View looking south-west, the Fort Collins 4x4 Shop (green tent) is to the left...
The MHJC BBQ committee headed up by Jerry Ross started serving a yummy dinner at about 6pm, and the awards were handed out under the big top at 7pm. Yep, a full day I'd say. It's a nice break from jeepin', and always a fun day at every All-4-Fun I've been too!
Bill Hallinan HoboJeepers
Other All-4-Fun Trip Reports
Sun: Middle St. Vrain/Coney Flats Mon: Eldorado Mountain/Caribou Flats Tue: Kingston Peak/Yankee Hill/North Clear Creek
Wed: Manufacture Day Thur: North Clear Creek/Kingston Peak/Yankee Hill Fri: Jenny Creek/North Clear Creek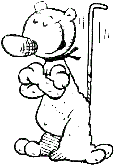 (c) Copyright 1999,2000 MHJC Patrol One
Jeep is a registered trademark of DaimlerChrysler Corporation